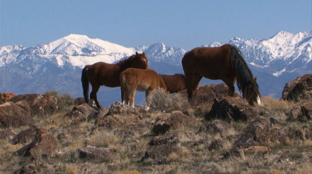 Finding a Home for Wild Horses and Burros


Recently, Innovative Media was tasked with creating a series of high-definition television commercial for the Bureau of Land Management. These national spots promote the Bureau's Wild Horse and Burro adoption program.

In order to maintain a healthy and sustainable horse and burro population on federal land, the BLM searches for qualified trainers to adopt some of these magnificent animals.

We were asked to write and edit commercials that would communicate the mission of this program and create a call to action resulting in the adoption of these animals.