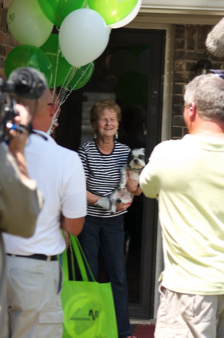 SURPRISE!


Shhhh. It's a surprise. Recently, Innovative Media was given the task of documenting a surprise ambush of Windstream Communication's
Lifetime Tour Sweepstakes
winner.

On Friday, August 13 Windstream Communications descended on Broken Arrow, OK to present the latest prize in their summer long Lifetime Tour Sweepstakes promotion. Each month one lucky entrant wins Windstream services for life. Free telephone service, free internet and free Dish Network!

Innovative Media provided a two-camera package with wireless audio to capture all the festivities! The day started at the Windstream retail store in Broken Arrow where a crew of local, promotion and corporate representatives gathered to prepare.